Sarah has served as the creative director of DU's Holocaust Memorial Social Action Site.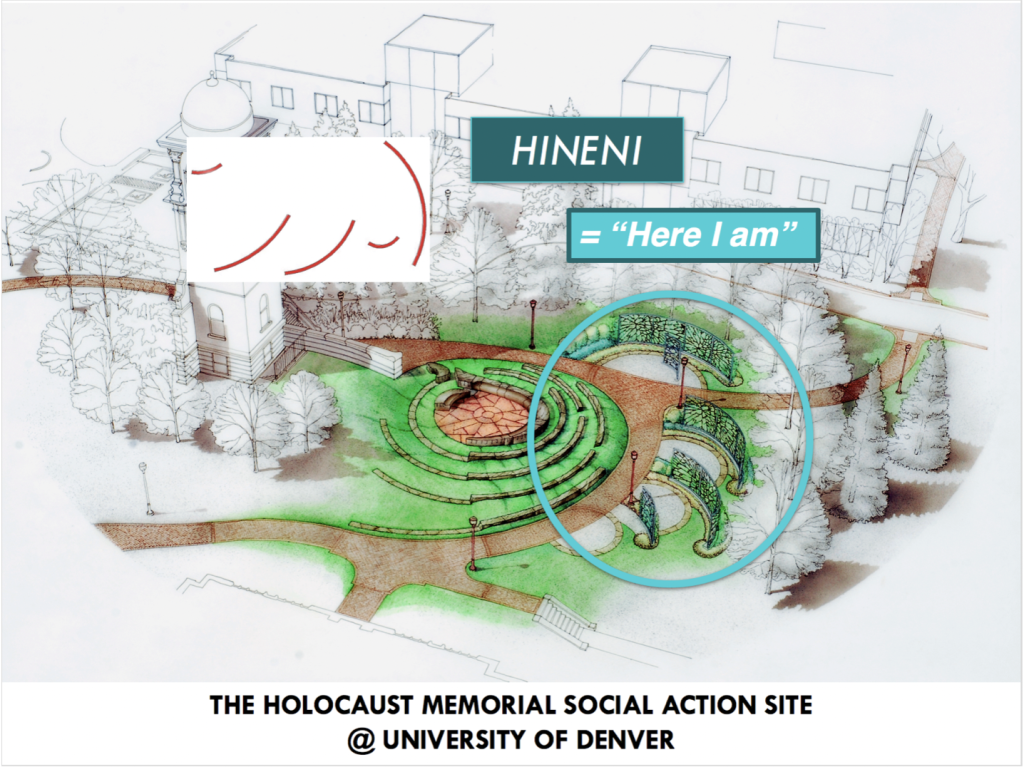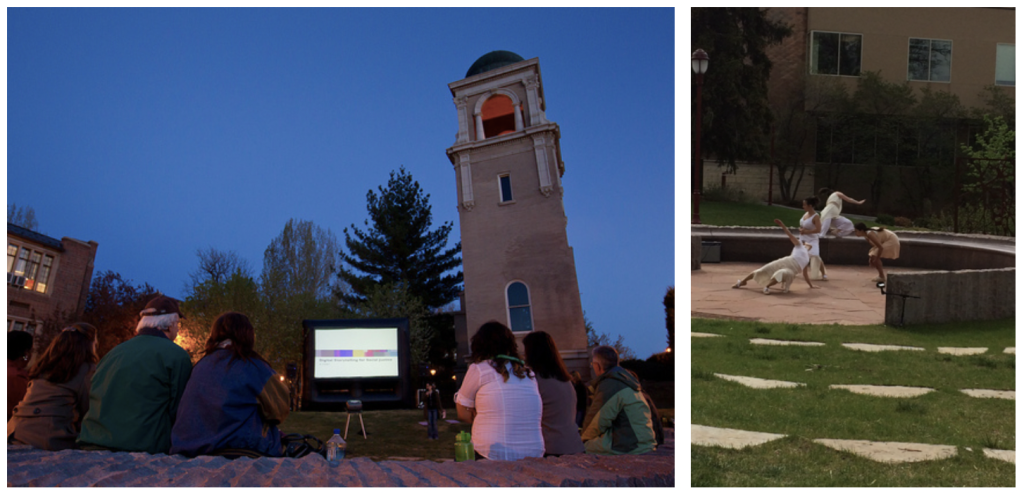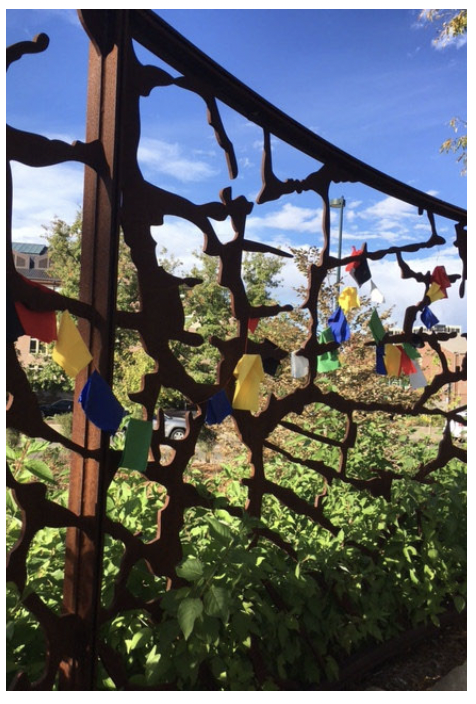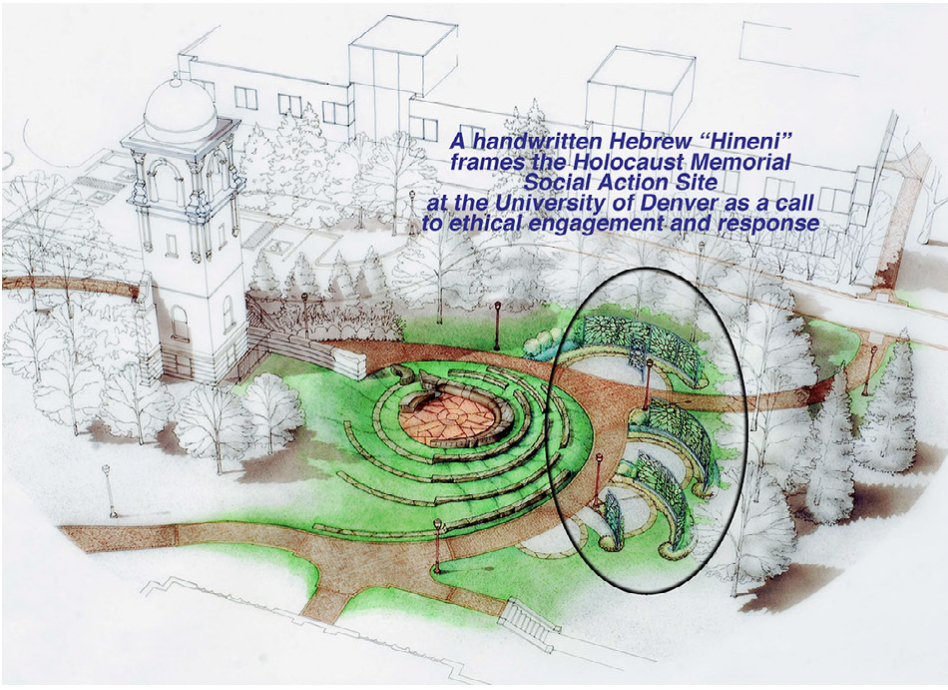 The site is framed by the term 'Hineni' ('Here I am'); Cantor Zachary Kutner reciting a prayer at the dedication in 2014 (seated: Chancellor Rebecca Chopp; Dean Daniel McIntosh); view of the campus clock tower; 8 foot tall metal lattices spell out "Hineni" in handwritten Hebrew letters; an early CAD rendering by the University Architect; evening film screening; a dance performance; Native prayer flag; rendering of the "hineni" lattices.
In her role as Interfaith Chair and previous Director of the Center for Judaic Studies, Sarah has served as the creative director of the Holocaust Memorial Social Action Site since 2008.
She worked with community leaders, Mark Rodgers (the University Architect) and his team, and other campus partners to raise funds for and to offer key design and pedagogical direction for DU's Holocaust Memorial Social Action Site.
The site stems from the Center for Judaic Studies' Holocaust Awareness Institute and was designed as a campus and city wide space for "tikkun olam" (repairing the world).
The site is framed by metal lattices — constructed in the image of shattered glass — spelling out the Hebrew term "hineni," "here I am." In the post-Holocaust philosophy of Emmanuel Levinas, this phrase marks the human subject as a site of response to the call of the Other.
It is in this deeply ethical spirit that the site invites participants to reflection and dialogue in the spirit of intercultural bridge-building and social justice. The site also includes a central stone seating bench; forged in the shape of the Hebrew word 'chai' ('life') and mimicking the countours of a flame, the gathering of people in learning, dialogue, and action serves as this Memorial's "eternal flame."
To date, the site has hosted such wide-ranging activities and events as a student digital art installation, a dance event on memory and trauma by a local dance group, a meeting of high school students and Holocaust survivors, an installation of Native prayer flags, a gathering of local church leaders, a Native blessing, an interfaith workshop, a sexual assault prevention meeting, and a digital storytelling project that addressed themes from poverty to current-day slave-trading to anti-Latinx prejudice in America.